So it seems!
All Swiss International Air Lines flying personnel have been instructed by the company to take Covid-19 vaccinations from November and onwards.
But can you be fired if you are not vaccinated? And must the employer mention in a contract that the employee must be vaccinated? These are some of the questions that FPU Romania has recently received from pilots and cabin crew in Romania.
Among pilots and cabin crew, it is normal to be vaccinated against yellow fever and hepatitis if flying long-haul, overseas and exotic routes. Now, Corona's entry has meant that pilots and cabin crew must also consider whether vaccines may be required, even if flying short, European routes.
"The situation around Coronavirus vaccines is no different than with other vaccines required on-duty for pilots and cabin crew. At present, the authorities do not require vaccines from pilots and cabin crew on routes within the EU, but that situation may change," says Costel Gîlcă, Flight Personnel Union lawyer (FPU Romania).
The European Aviation Safety Agency (EASA) strongly recommends that pilots and cabin crew receive a Covid-19 vaccine as soon as those are available in their home country due to the increased nature of exposure for the flight crew.
Can a pilot or cabin crew be dismissed for not taking the vaccine?
If the employee does not want or cannot be vaccinated, the employer must first check if there is other work within the company to which the employee can be reassigned. If there is no such work, the employer will be able to dismiss the employee as there is no work at the company that he or she can perform.
"This applies, for example, if you have to fly to a country where entry requires a Corona vaccination. In these cases, a dismissal may be justified if one has not been vaccinated and no other work assignments can be found. But it will always be a concrete assessment and FPU Romania will monitor the situation closely," added Costel Gîlcă.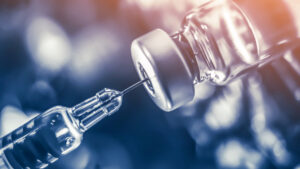 Health information is private
As a rule, an employer may not collect health information, and information about vaccination is health information, which in the Personal Data Ordinance (GDPR) is considered particularly sensitive personal information.
"Only in very special cases where the work cannot be performed without having a vaccination, the employer can ask if you have been vaccinated.
This will be relevant should some countries start requiring vaccination upon entry," continues Costel Gîlcă, who says that in a possible job interview, the employer may also only ask about a vaccine if it may have an impact on one's future service and work.
"For a job interview, the employer may only ask you for the health information that is relevant to the job. This also applies to the information on whether you have been vaccinated or not. And in a subsequent contract, there must be no requirement for a Coronavirus vaccine", concludes Costel Gîlcă.