It can be difficult to see which airlines have collective agreements on orderly terms for pilots and cabin crew. Therefore, we have made an overview of which airlines have a collective labor agreement with their employees.
The list has been compiled by the Flight Personnel Union (FPU) in collaboration with the European Transport Workers' Federation (ETF), the European Cockpit Association (ECA) and FPU Romania.
Companies
with

and

without

Collective Labor Agreements (CLA's)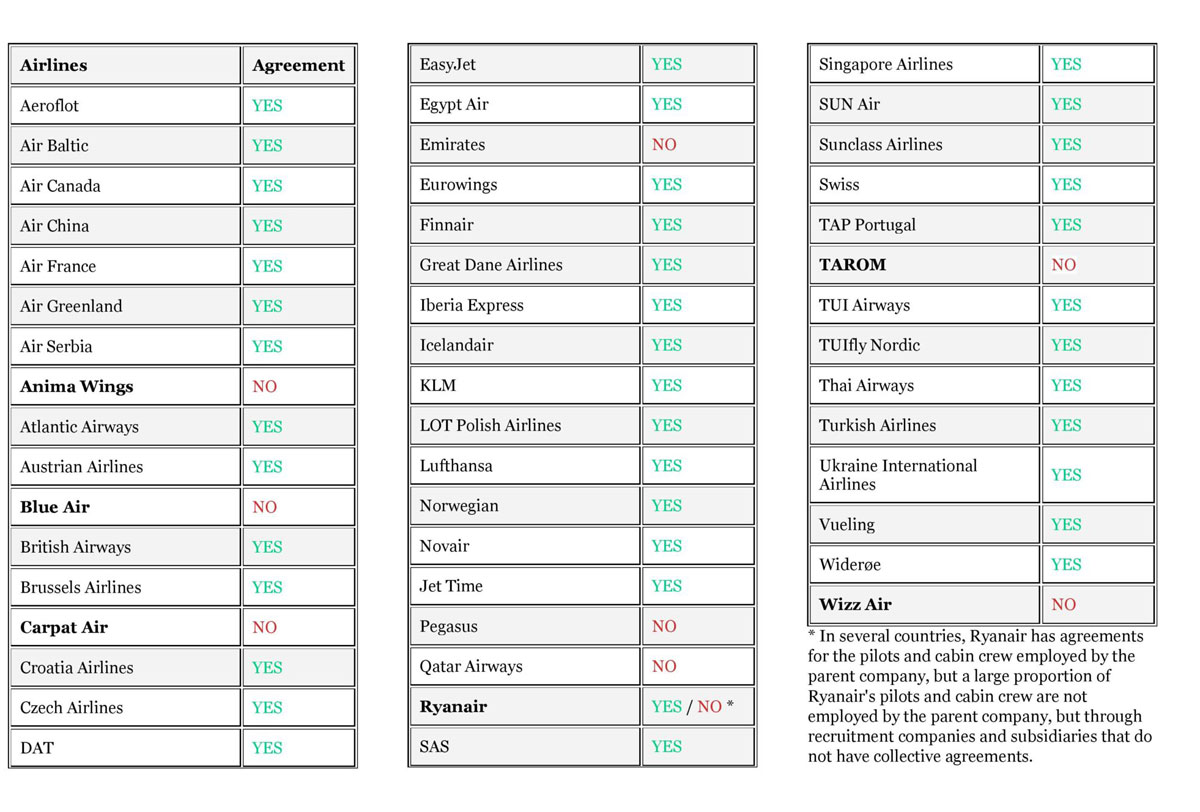 "With this list, passengers and crew can get an overview of who has an agreement. A collective labor agreement (CLA) means that there are orderly rules for salary, pension, maternity leave, working conditions, vacation, and several other things such as legal protection and participation. Unfortunately, we have seen many examples of companies pushing the terms or refusing to sign a collective agreement. Trade unions are fighting hard to secure agreements, and therefore we want to make travelers and crew aware of the situation in aviation," says Mircea Constantin.
FPU Romania is an association that works to promote proper working conditions and increase awareness of trade unions among cabin crew and pilots in Eastern Europe. The work is carried out in collaboration with the Aviation Industry Staff Union (FPU) to combat social dumping in the aviation industry in both the Nordic region and the EU.
The corona crisis has put great pressure on collective labor agreements
Aviation is an industry with many creative airlines that use atypical contracts, which sometimes can lead to fake self-employment practices and exploitation of cheap labor.
"We are constantly looking for ways to help Eastern European crew to have better working conditions. This is part of our work in FPU Romania, to teach Romanians and other Eastern Europeans about the positive side of collective bargaining and how employees should have specific rights but at the same time also explaining their obligations towards the employer," says Mircea Constantin, Head of Representation for FPU Romania.
Mircea Constantin explains that the aviation industry in the last years has shown that a lack of a collective agreement could mean poorer pay and working conditions because the companies tend to take advantage of the fact that each employee must negotiate his or her own terms and can be played off against each other.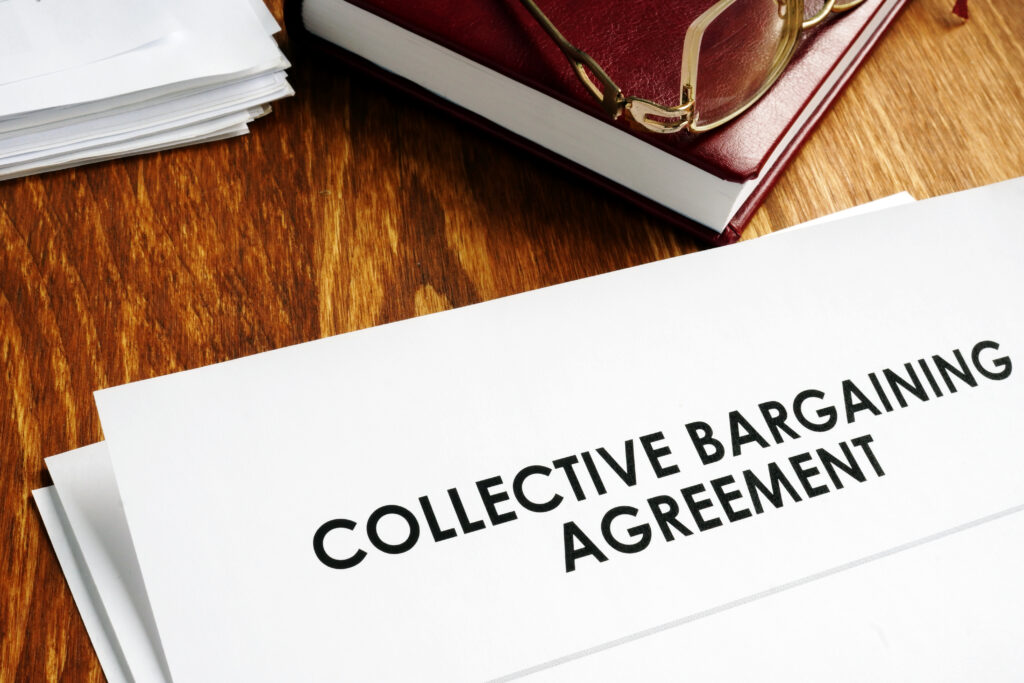 "In Romania, we saw companies that have taken full advantage of the corona crisis and the many unemployed cabin crew and pilots. It is important for us to point out that a collective labor agreement is the only tool that creates fair competition so that the companies do not compete on how low they can set the bar for the employees' salaries," says Mircea Constantin.